Most Respected Company No. 1
2016 Korea' Most Respected Company_Home boiler category NO.1
Most Respected Company View Awards
No. 1 brand power
for 17 consecutive years
2016 Brand power Gas-range category NO.1 in Korean industry
No. 1 brand power View Awards
We continue to thank our customers who will become a company
that customers respect and love to the best quality and service .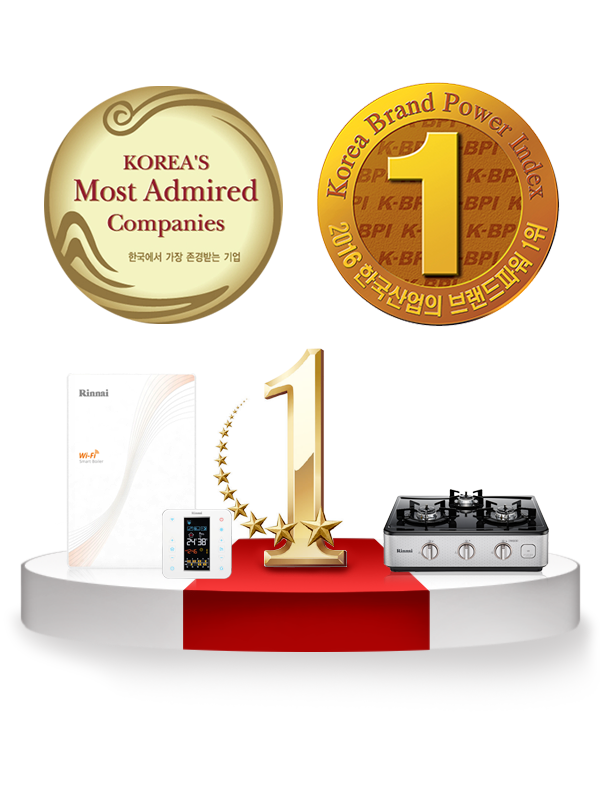 Rinnai Wi-Fi Boiler and SK Telecom's Smart Home Service
becomes even more convenient―
Use SK Telecom's Smart Home application and Control
every Rinnai Wi-Fi boiler conveniently.
detail view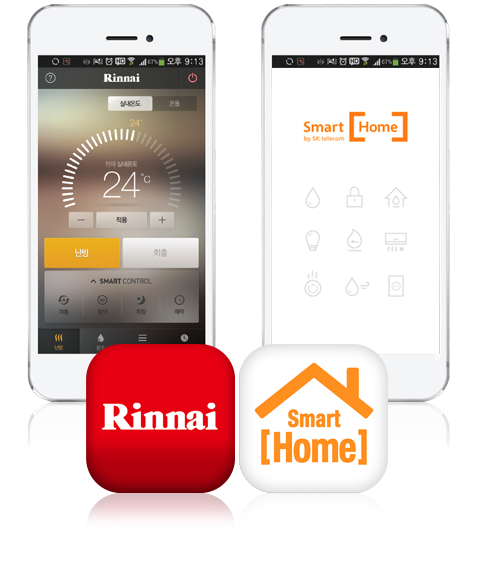 The industry's first
Rinnai gas range
Low carbon products certified
Reducing carbon dioxide emissions by more than 7 percent
against an existing gas range
Rinnai products of Green high efficiency in the future as well as
environmental management and building low-carbon, green growth take the lead.
View Gas range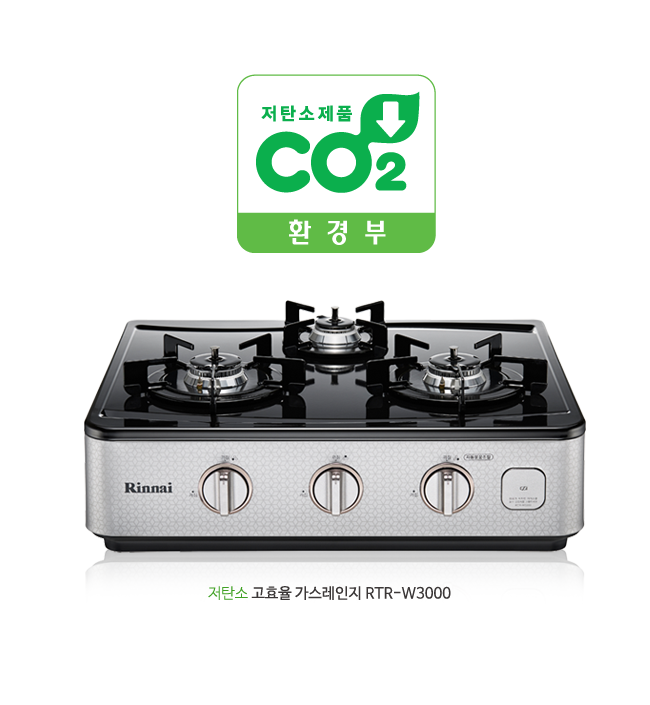 Feel-good encounter begins
right now!
From now on, you can control every Wi-Fi boiler by Rinnai not only with
Rinnai's Smart Wi-Fi Boiler application but also with LG Uplus's Smart Home application.